Large Scale Raffle winner - Jordan R.
Posted: 2023-04-20
---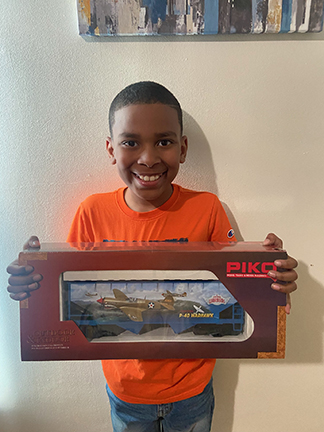 At the 2023 Northeast Large Scale Train Show, the Steam Locomotive Operation Group sponsored a raffle featuring $2400 worth of Large Scale gear - power packs, decoders, freight cars, battery packs - all available to the lucky winners.

One of the winners was Jordan R., shown here holding his Piko America freight car prize. Jordan is an 8-year-old model railroad enthusiast. At the Large Scale show, Jordan ran trains on the New Hampshire Garden Railroad Society layout and the Kids Creek layout.

Besides the Large Scale show, Jordan is a regular attendee at the Railroad Hobby Show in January.


White Elephant Table
Posted: 2023-04-17
---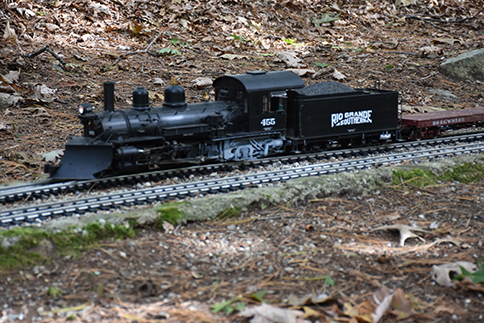 The Steam Locomotive Operation Group is sponsoring a White Elephant table at the Northeast Large Scale Train Show. If you have any S-scale, O-scale, G-scale, F-scale, 7.25 gauge, 7.5 gauge and larger model railroad gear, you are welcome to bring the items to show and sell them at the White Elephant Table.
Sellers will be asked to donate $1 for every five items they wish to sell. Sellers are also asked to donate 10% of completed sales to the Steam Locomotive Operations Group.
The White Elephant Table is located in Section 77 of the Young Building.


Drag & Brag
Posted: 2023-04-17
---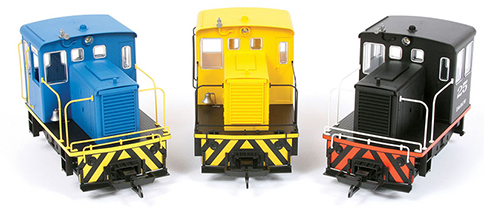 The Drag & Brag table is one of the most popular events at large scale train shows. It's an opportunity for large scale modelers to bring in projects and show them to an admiring audience. Show visitors, in turn, get to admire some really creative modeling and ask questions about how the work was done.
Show visitors are eligible to bring large scale modeling projects for display.
The Drag & Brag section is sponsored by Large Scale Central, and will be located in Section 71 of the Young Building.
Train Show Banquet
Posted: 2023-04-17
---
On Friday evening, April 28, the Large Scale Train Show banquet will be held at the Storrowton Tavern on the grounds of Eastern States Exposition.
The event starts at 6:00 pm and is sponsored by Only Trains.
Seating is limited to 60 guests. For reservations, contact the Show Office at: showoffice@amherstrail.org.
Live Steam-up at the Large Scale Show
Posted: 2023-04-04
---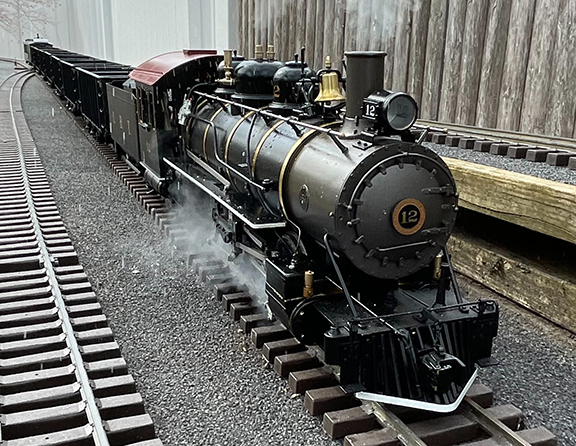 The New Hampshire Garden Railroad Society is hosting a Live Steam-up at the Large Scale Show on April 28 & 29, 2023. The society is setting up a 44 x 22 foot Gauge 1 (45mm) two track layout specifically for steam powered trains. The group is also providing space to store and service steam locomotives during the show.
In addition, the society is inviting anyone with an operating Gauge-1 steam locomotive to bring it to the show and run it on their tracks. Please note, however, that only propane and butane fueled locomotives will be allowed to run. Open flame or coal fired locomotives can be displayed, but cannot be fired indoors.
Wow - two days of live steam!
National Garden Railroad Convention
Posted: 2023-03-28
---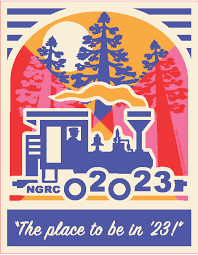 The National Garden Railway Convention will be held from July 1 - 8, 2023 in Santa Clara, California.
The event will feature:
visits to 60 garden railroads
Napa Valley Wine Train
Roaring Camp Railroad
30 clinics
social activities
For additional information, and to register, visit: https://ngrc2023.org/
Bachmann GE Dash 9
Posted: 2023-01-16
---


Bachmann large scale GE Dash 9 will be at the show
Chester & Becket at the Large Scale Show
Posted: 2023-01-16
---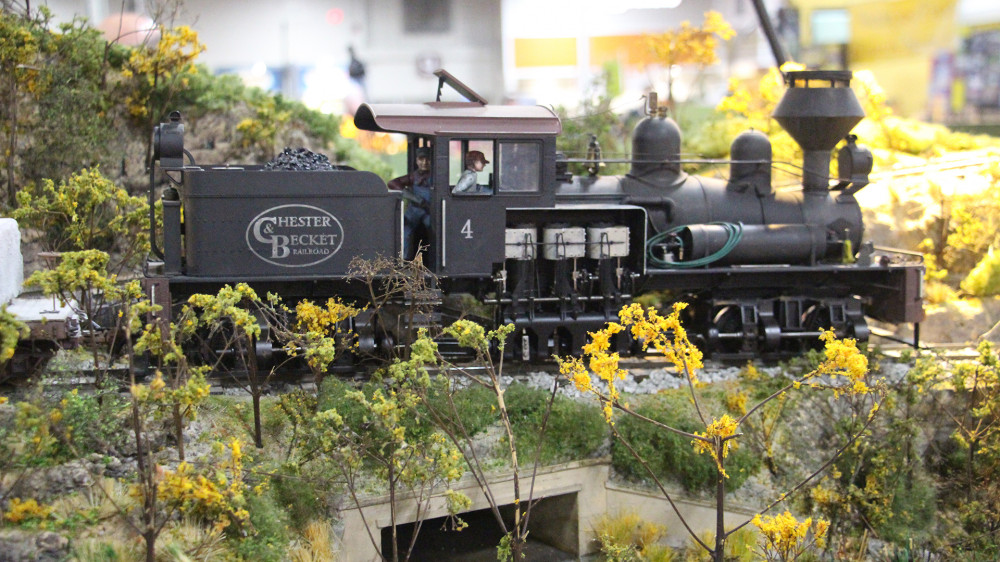 The highly-detailed Chester & Becket Fn3 model railroad will be on display at the show. The Chester & Becket was featured in the 2018 edition of Great Model Railroads.